Has your medical cannabis business been targeted with an IRS notice or tax audit? If you haven't been hit yet, YOU WILL! Harborside Health Center's Stephen DeAngelo and the country's leading tax experts on 280E — Henry Wykowski and Hank Levy — will present effective strategies for dealing with IRS audits and for minimizing your 2012 tax liabilities.
(Click here for speaker bios.)
Your $399 registration fee includes the seminar and your first drink at a social gathering with the presenters immediately following. Arizona-licensed attorneys and accountants may be eligible to receive up to four hours of continuing-education credits (applications pending) for an additional fee.*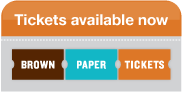 The 280E Reform dispensary tax seminar is your ticket for cutting-edge medical marijuana advice and unparalleled networking opportunities. All proceeds benefit the nonprofit 280E Reform team and its ongoing effort to stop the IRS from unfairly taxing medical cannabis patients and businesses.
PHOENIX DISPENSARY TAX SEMINAR
Saturday, July 28, 1 to 6 p.m.
Social networking, 6 to 7 p.m.
Hotel Valley Ho
6850 E Main St., Scottsdale, AZ 85251
(Map) (Hotels/motels) (Restaurants)
FRIDAY BONUS EVENTS! You won't want to miss Steve DeAngelo's inspirational "Journey Through Cannabis Reform." As he walks us through his personal 40-year experience, Steve will share his perspective of what has led us to where we are today and what he sees are the most critical next steps.
The next stop on the journey is at 2 p.m. Friday, July 27, at Hotel Valley Ho. Don't miss this chance to learn from our history and be inspired by our progress. Tickets are just $10 plus a small processing fee, making this an easy way for local cannabis patients and activists to get involved. Seating is limited, so purchase your tickets early.
After the Friday afternoon speech, join Steve at the 280E Reform networking party, also at Hotel Valley Ho, from 7:30-9:30 p.m. You'll enjoy top-notch food and drink while mixing with industry experts at a fundraiser to benefit 280E Reform. A $200 donation is suggested, or $100 for seminar attendees. Learn more about the 280E Networking Party.
Many thanks to our Phoenix sponsors
ONLINE TICKET SALES CLOSE AT 6 P.M. FRIDAY, JULY 27.
* NOTICE: The State Bar of Arizona does not approve or accredit CLE activities for the Mandatory Continuing Legal Education requirement. This activity may qualify for up to 4.25 hours toward your annual CLE requirement for the State Bar of Arizona, including 0 hour(s) of professional responsibility.